The English Carpenter
The English Carpenter was founded in 2008 by Master Carpenter, Paul Collins. Paul spent many years working with established commercial and residential construction companies throughout the United Kingdom and Canada. Inspired by what he learned from these experiences, he decided to form his own company – fusing his skills from both countries to develop a unique and innovative renovation experience for our clients.
The company has grown substantially since those early days back in 2008. Now, we boast a range of skilled carpenters, labourers, and project managers who are always excited to put their experience to use and build on their knowledge of the trade.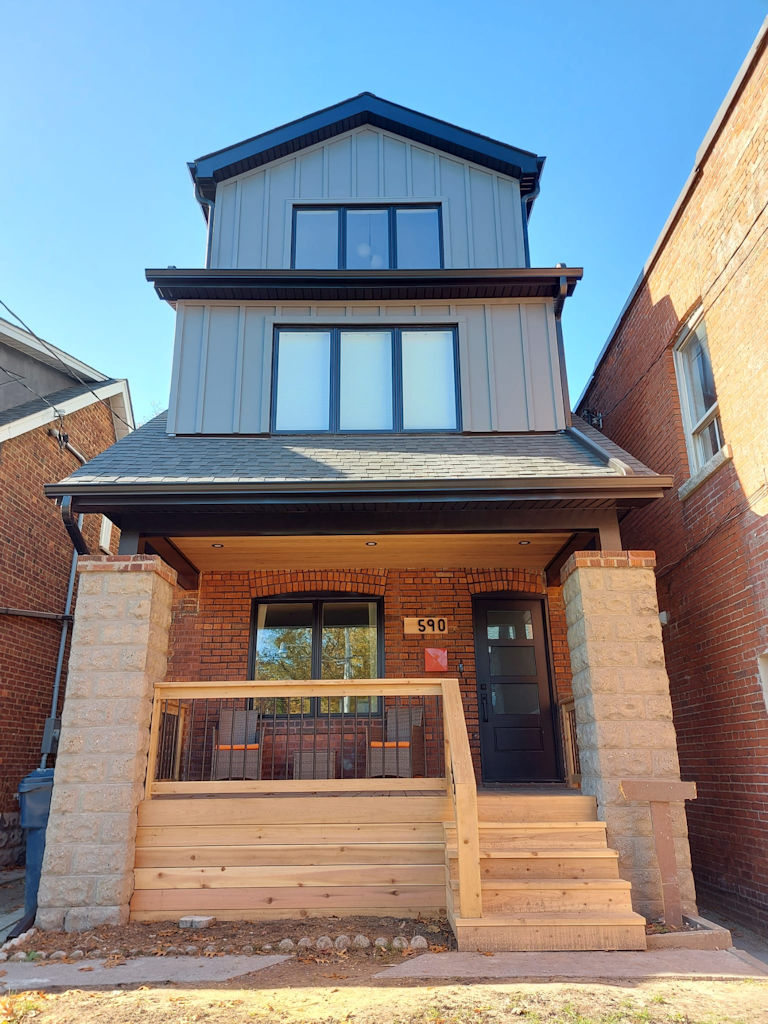 Modern thinking with traditional integrity.
Our goal is to provide our clients with the most pleasant and stress-free experience possible, all while producing a high-quality final product. We do not believe in taking short cuts and strive for quality over quantity in everything we do. "Perfect is good enough" is a motto our team keeps close to heart when completing every project task. From the framing stage to the finishing stage, attention to detail is everything. We want our clients to love every aspect of their home just as much as we loved working on it.
We are proud to offer our renovation, addition, and general contracting services throughout the City of Toronto, as well as our timber framing services throughout all of Ontario. We look forward to working with you on your next project!